xHamster Reports a 10,000% Surge in "The Grinch" Searches Since October

With the release of "The Grinch" movie this Christmas, "The Grinch" itself seems to be trending on the Internet in a more intimate way. xHamster here is no exception.

Users seem to be fantasizing about "The Grinch," which is contributing to their kinky dreams and porn search key strokes.

xHamster has seen a 10,000% surge of searches for "The Grinch" since October – and the searches are continuing to this day.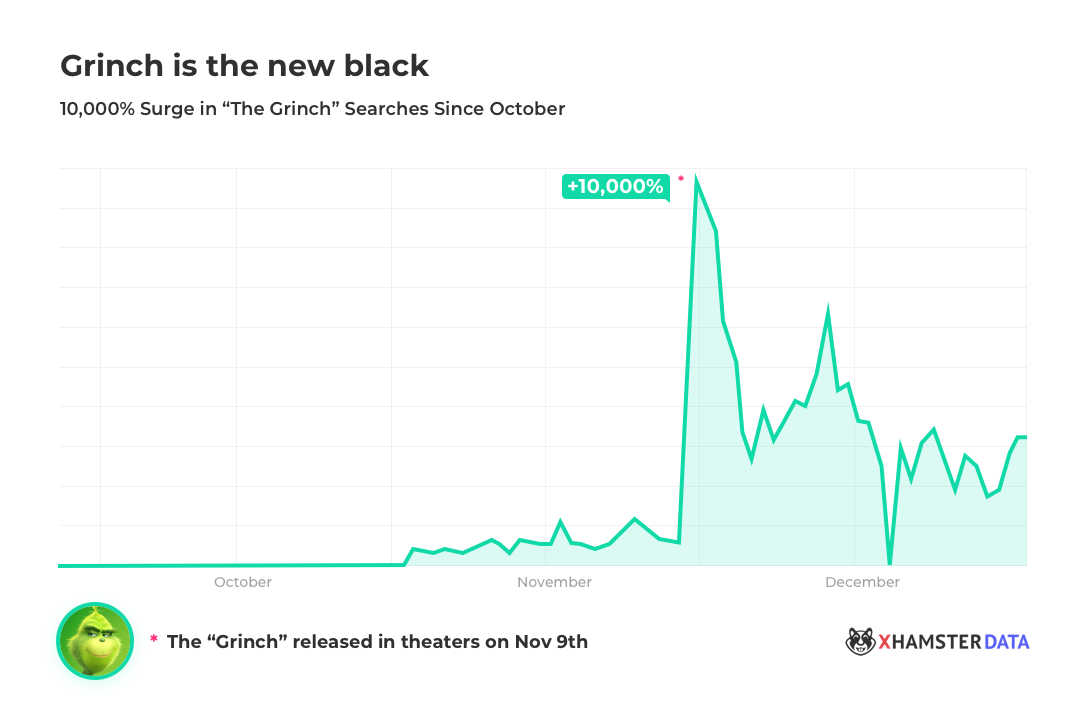 "Holidays … Lire plus